AbsZone Torso Bars
Available in 2 lbs., 5 lbs., 10 lbs., and 12 lbs.Sizes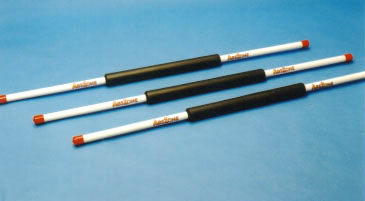 Training For
Golf
Tennis
Racquetball
Baseball
Resistance to Torsion Injuries
Body Toning
Sport Warm-Ups
Stretching
Workout Warm-Ups
Build Core Strength with AbsZone
Abdominal Fitness Equipment
This bar is designed to target and tone the oblique muscle groups. It also includes the abdominal regions when used in the advanced position.
A decorative 5-foot bar with 22 inches of neoprene padding for lasting comfort, it can be used for beginning to advanced torso and core strengthening exercise training.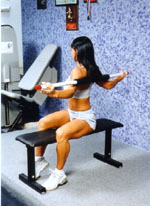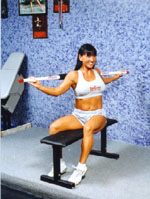 Standing or Seated
All AbsZone equipment comes with an instruction manual and exercise log to track your results.
Benefiting
Inner Obliques - Outer Obliques
Serratus - Lower Lumbar
Upper Back - Intercostals
Other Uses
De-Rotation
Hamstring Bar
Physical Rehab