AbsZone Power Strap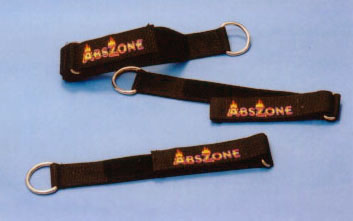 $24.95
Training For
Body Toning
Rock Climbing
Core Strength Sports
Muscle Development
Benefiting
Upper Abdominals
Lower Abdominals
Lower Lumbar Region
All AbsZone equipment comes with an instruction manual and exercise log to track your results.
Build Core Strength with AbsZone
Abdominal Fitness Equipment
Designed specifically for weight crunches and seated leg tucks. It can burn those abs into quick submission by adding weight to your routines.
Excellent for weighted leg lifts, pull ups, dips and single ankle restraint exercises.
This unique strap is built with a 1 1/2" wide lockstitch webbing, stainless steel rings, and industrial velcro. It can be used with or without cable equipment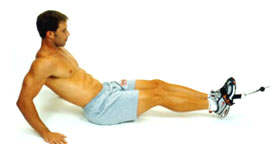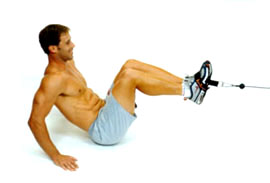 Weighted Dips, Pull-ups and
Single Ankle Restraint Exercises