AbsZone Pull Down Straps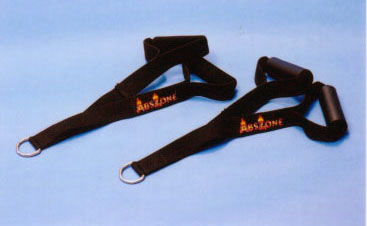 $29.95
Benefiting
Upper Abdominals
Lower Abdominals
Forearms
Upper Back
Shoulders
Other Uses
Tricep Pull Overs
Tricep Pull Downs
Isolated Bicep Curls
Seated Bench Rows
Chest Pull Downs
Bent Over Pulls
All AbsZone equipment comes with an instruction manual and exercise log to track your results.
Build Core Strength with AbsZone
Abdominal Fitness Equipment
Primarily used for pull down exercises that target the abdominal region. Used by novice to elite exercise enthusiasts.
Other popular uses include tricep pullovers or pulldowns, isolated bicep curls, seated bench rows and chest pull downs.
They have a 20" double span of 1 1/2" width lockstitch webbing with comfortable 5" neoprene handles in smooth or rough textures.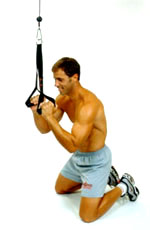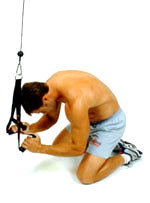 Training For
Body Toning
Rock Climbing
Kayaking
Power Lifting