AbsZone Torso Bar
START POSITION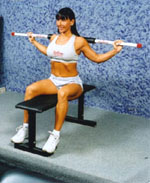 Seated Twist (Basic)
Sit on a bench, chair, etc. (any seat that you can stabilize the hips completely).
TWIST TO RIGHT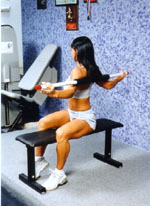 Sit upright then twist from right to left making sure the head follows the bar.
TWIST TO LEFT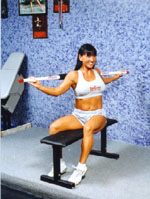 Because this exercise contracts the oblique muscles but uses no additional resistance it keeps them tight without adding any extra bulk which would detract from the aesthetics of an outstanding "V-taper."